Landscapers In Draper, Utah
Olympus Landscaping Services in Draper, Utah
At Olympus Landscaping, we're proud to provide quality landscaping services to numerous clients throughout Draper and other parts of Utah. Whether you're a homeowner or business owner, our landscapers are on-hand to assist you with everything from basic property maintenance and lawn care up through detailed landscaping installations and related jobs.
Simply looking for assistance with minor upgrades and care for your garden and landscape? No problem, we're happy to partner with numerous clients for these simple needs. On the hunt for professionals to work with you for a major job like a hardscape installation, a sprinkler system installation, or a landscape overhaul? We're on this sort of job as well. Contact us today to learn more about any of our landscaping services.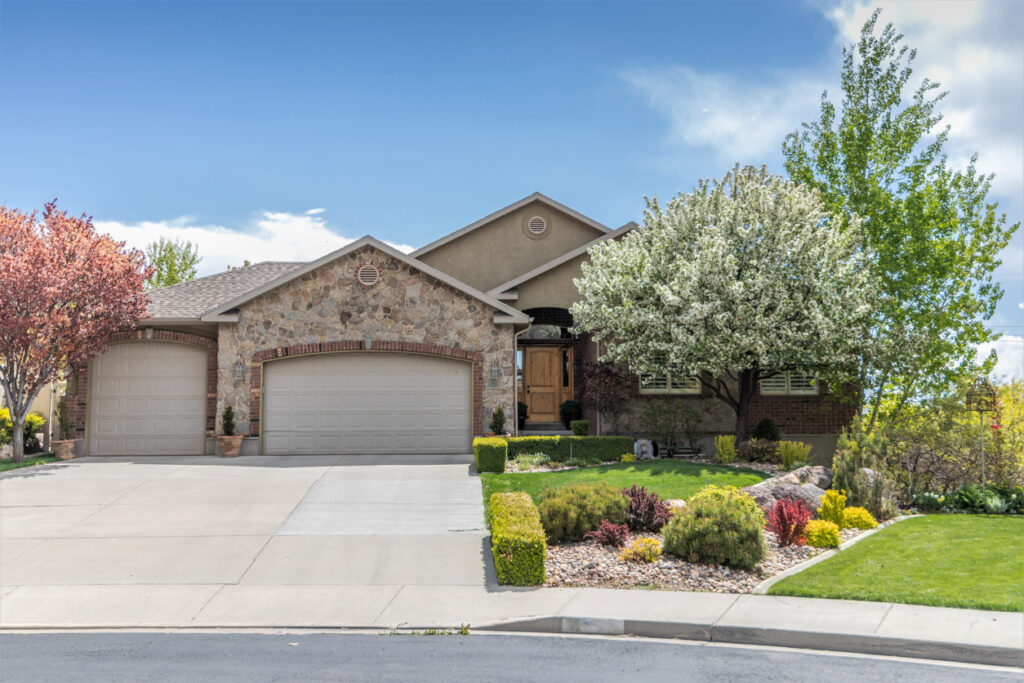 Our landscaping services are robust and comprehensive, targeted at both homeowners and business owners alike. We offer a full range of solutions in both these areas, helping homeowners improve their property aesthetics and often assisting business owners with the same theme – while also helping both parties stay away from risks of hazards or liabilities as part of their landscaping. The value we provide to business owners in this area is huge in many cases, allowing them to completely avoid any liability concerns while maintaining an attractive, inviting exterior.
We provide all of the following landscaping services:
Landscaping Professionals
For any of the services you require from us, you'll work exclusively with the very best landscapers Utah has to offer. All our team members are experienced and put through our detailed training program, plus required to carry proper licensure and insurance at all times while working on your property. We're also dedicated to our transparent, honest pricing and operations, which involve simple cost structures and no hidden fees or expenses of any kind.
For more on any of our landscaping services in Draper, Utah, speak to the staff at Olympus Landscaping today.
Interested in our services? We're here to help!
With an obsession for quality workmanship and exceptional service, we have developed a large base of delighted customers. Take a look at our customer testimonials and you will see how our commitment to excellence allows us to deliver the results you seek.
Contact us today to request a fee estimate for landscape installation service in Draper, Herriman, Highland or any of the surrounding communities of northern Utah.
Draper | Herriman | Highland | SALT LAKE COUNTY | Bluffdale | Cottonwood Heights | Holladay | Midvale | Millcreek | Murray | Riverton | Salt Lake City | Sandy | South Jordan | Taylorsville | West Jordan | West Valley City | UTAH COUNTY | Alpine | American Fork | Cedar Hills | Eagle Mountain | Lehi | Lindon | Provo | Saratoga Springs | DAVIS COUNTY | Bountiful | Centerville | Clearfield | Clinton | Farmington | Fruit Heights | Kaysville | Layton | North Salt Lake | South Weber | Sunset | Syracuse | West Bountiful | West Point | Woods Cross | WEBER COUNTY | Ogden | Riverdale | Roy | South Ogden